Welcome to Franklin Co. Middle School!
Home of the Cubs!!!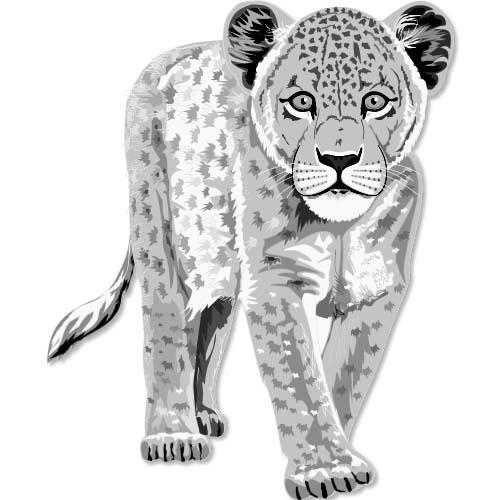 P.R.I.D.E.
---
Mrs. Teal is happy to announce that Jaxon Hart has won the Scholastic "Gabby's Road to Gold" writing contest! This was a contest that included students from the entire country. Congratulations Jaxon!
October FCMS Students Of the Month
---
Compassionate Butterflies made and donated lots of bookmarks to be used in the FCMS Media Center. Mrs. Breedlove sends a huge THANK YOU to this group! They are very special to her!!!
The National Junior Art Honor Society at Franklin County Middle School in Carnesville, GA is going to host an Empty Bowls Project (http://www.emptybowls.net) on the evening of February 13. We will sell student made bowls filled with soup that guests can purchase and keep. To generate interest within our school and community, we held a "Duct Tape Your Teacher to the Wall" contest during a fall pep rally to raise money for The North East Georgia Food Bank. We were successful in raising money for the food bank and have donated the fundraiser's earnings. In the future, we will be raising money to aid in buying materials (clay, glaze, soup, and bread) for our project that will raise even more money for the food bank.
If you are interested in volunteering at this even in February or making a donation to fund the Empty Bowls Project, please contact either Ms. Debban (edebban@franklin.k12.ga.us) or Mrs. Antepenko (andrea@franklin.k12.ga.us) with your interest.
---
Sauls' Greenhouses, owned and operated by Glenda and Bennie Sauls in Lavonia, have been true business partners for FCMS for many years. Not only do they provide ferns and other plants for special occasions, Mr. and Mrs. Sauls have supervised students during Community Based Learning Projects and classes over that time, building relationships with students and staff. Glenda, pictured here with Lucy Floyd, truly loves FCMS and the people associated with it. We are grateful to call her our friend and partner in education!