Welcome to Franklin Co. Middle School!
Home of the Cubs!!!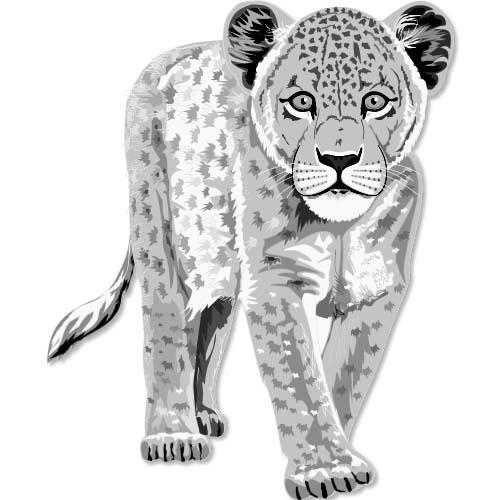 P.R.I.D.E.
---
Dear Parents,

In case school is called off over the next few weeks, we are planning to use the same approach we did last year in making up days. Teachers and students will have assignments to complete over any days we have to miss. We will utilize this work to excuse all the student absences as well as allow the teachers to count it as a work day.


In order for this to be successful the work must be completed to the best of every student's ability to do so. The decision as to whether the work is acceptable belongs to the principal and teachers. Your student should know what to do and the standard it must meet just as any other homework they have been assigned.

Literacy is our focus this year and independent work is an ideal way for students to put their new literacy skills into practice so you can expect reading and/or writing to be part of any assignment they may bring home.

If school is out for the weather, please stay home, stay safe, stay warm, and keep on learning!


Ruth O'Dell
Superintendent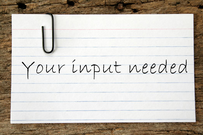 The Franklin County Board of Education would like community input into the
selection of the next superintendent. Please take a few minutes to
respond to this simple survey to assist us in this very important decision.
We all appreciate your support for the Franklin County School System.
Franklin County Board of Education
---
2016 Cubs Baseball Team
Eli Roach
Keaton Burton
Seth Holcomb
Mike Miller
Sean Bowers
Colt Lutz
Tyler Smith
Hunter Quarles
C.J. Blackwell
Chase Buffington
J.D. Ginn
Evan Herring
Cole Bunner
_______________________________________________
2016 Boys' Tennis Team:

Dane Burton
Wilder Davis
Lawson Gailey
Caleb Hart
Kayne Jinks
Ben Martin
Jaxon Oglesby
Dev Patel
Kaleb Parten
Keez Roebuck
David Williams

2016 Girls' Tennis Team:

Abby Bennett
Bailee Breedlove
Hailey Cole
Alissa Drake
Diana Fowler
Megan Ledford
Kalyn Jinks
Baylie Phillips
Allie Pilgrim
Alivia Simms
Ansley Sorrells

*These players will have practice on Monday (except for the ones who play on the FCMS basketball teams) & need to be picked up at the FCHS Tennis courts at 4:30.
Georgia Milestones Parent Video from Dr. O'Dell
---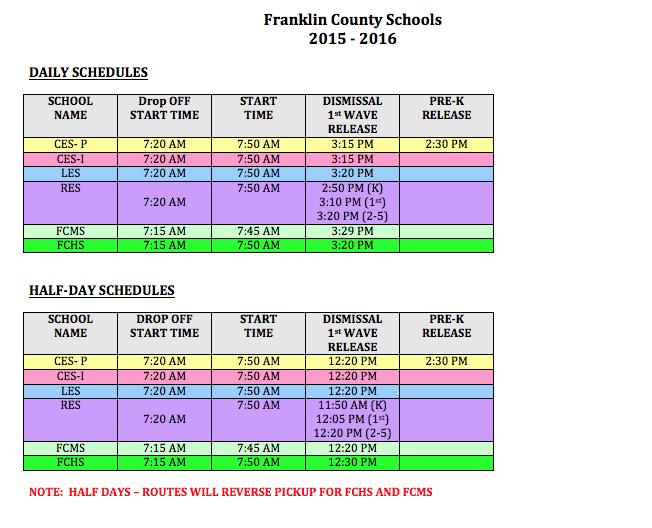 ---


The Georgia Department of Education recognized Franklin County Middle School for implementing PBIS with fidelity for the 2014-2015 school year.
Franklin County elementary schools are implementing PBIS during the 2015-2016 school year.



**Positive Behavioral Interventions and Supports (PBIS) is an evidence-based, data-driven framework proven to reduce disciplinary incidents, increase a school's sense of safety, and support improved academic outcomes. More than 22,000 U.S. schools are implementing PBIS and saving countless instructional hours otherwise lost to discipline. The premise of PBIS is that continual teaching, combined with acknowledgement or feedback of positive student behavior will reduce unnecessary discipline and promote a climate of greater productivity, safety and learning. (from the Georgia Department of Education website)**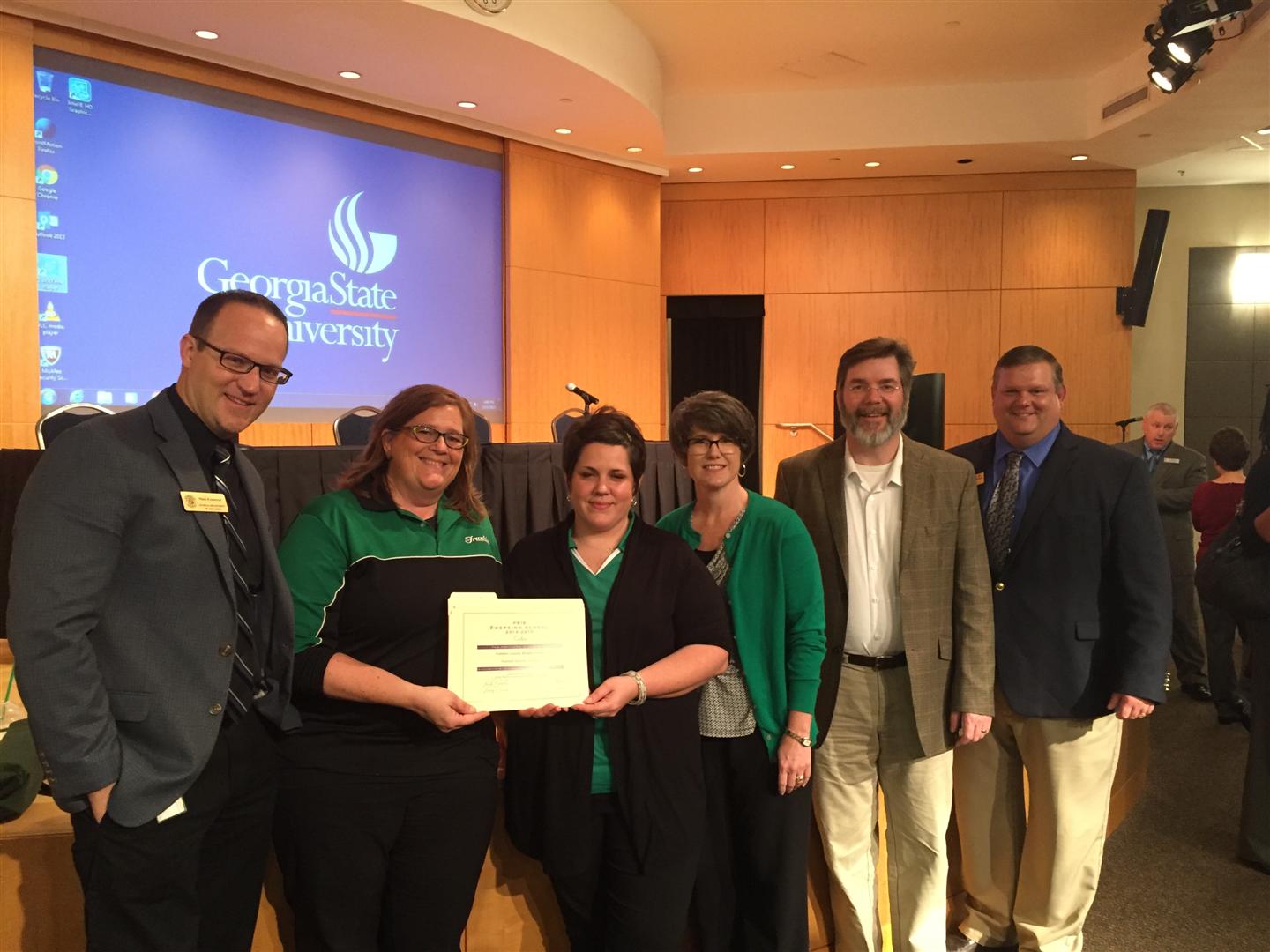 Pictured:

Mark Fynewever (PBIS Program Specialist, Georgia Department of Education)

Andrea Antepenko (PBIS Team, FCMS)
Jenny Tollison (PBIS Team, FCMS)

Kelly Akin (Assistant Principal, FCMS)

Sean Williamson (PBIS Coordinator, Franklin County)

Jason Kaup (PBIS Project Director, Pioneer RESA)


Hart Co. EMC Bright Horizons Grant
Awarded to FCMS Lego Club